MAPS Here's a look at how far Baker, MN is from the Fargo-Moorhead area.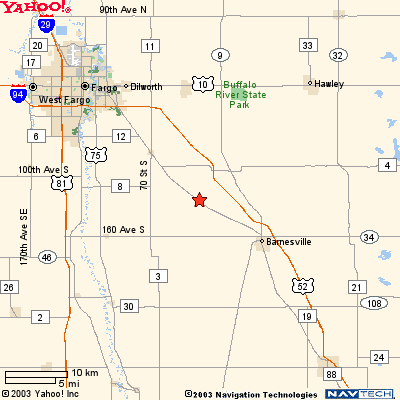 Here's a look at the site as of December 28th, 2003...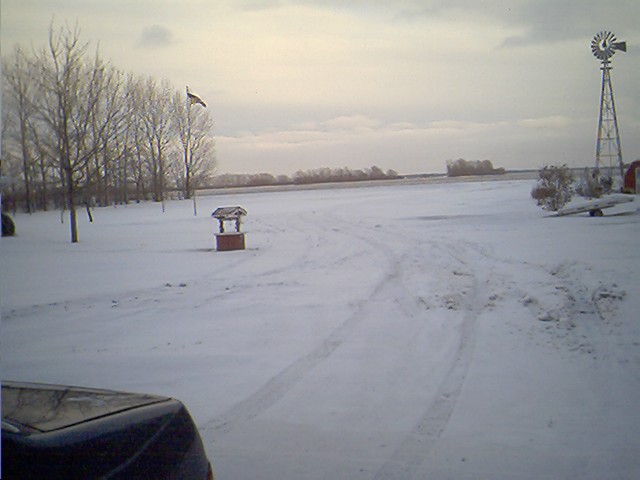 Facing East (and 110th St)...
Just east of the flagpole is the Field Battle area,
just behind it and the wind mill are camping areas 1 and 2.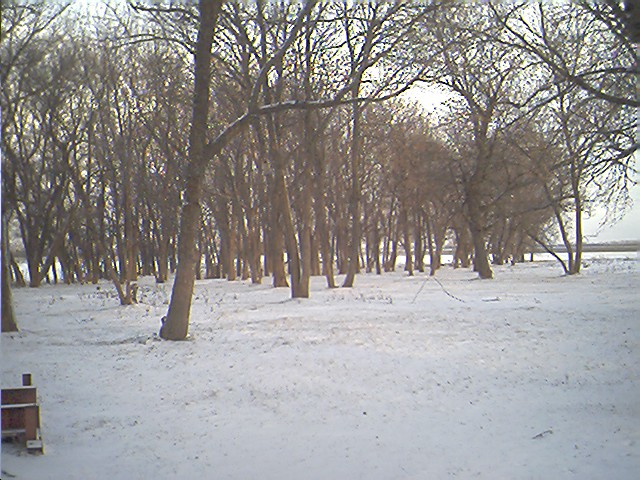 Facing East (again) and slightly southwest of the first pic
is the woods battle area and camping area 4

Facing South
This is the pyre for our planned bonefire with Site Coordinator (Steve) standing next to it.
It measures roughly 8' in diameter and about 7' high

Facing Southwest...
On the left hand side of the pic you can see part of camping area 4,
and on the right the barn where movies shall be shown. More information will be posted closer to the event. These are TNZ's 2003 Maps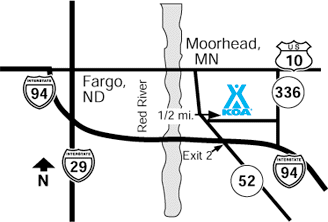 Southeast edge of Moorhead 2 miles from city along Interstate 94.
Exit 2. Located on north I-94 Frontage Road (28th Ave S).
Follow Camping and KOA signs. Route is WELL MARKED..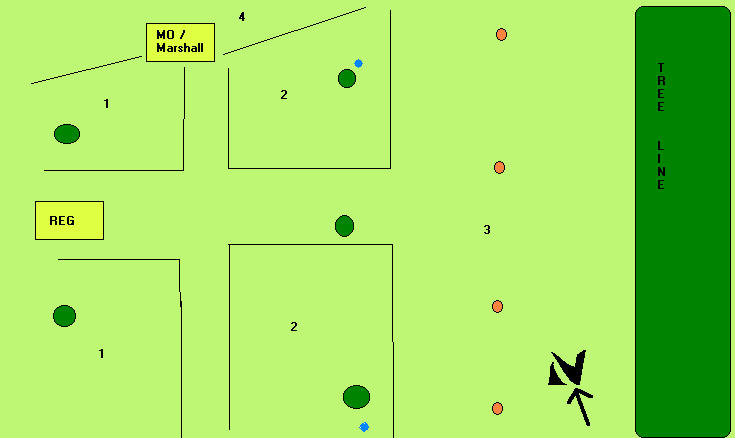 This is the planned map of the Neutral Zone Camp.
Fire pits are marked in Red Circles, H20 supply in Blue Circles.
Numbers indicate the following:
1.) Quiet/Family section
2.) Party/Late Nighter Section
3.) Fire pit / Party Area
4.) List Fields Looking for a more specific map?
Please Check Back Soon!